Taught by an Experienced Clinical Health Care Provider.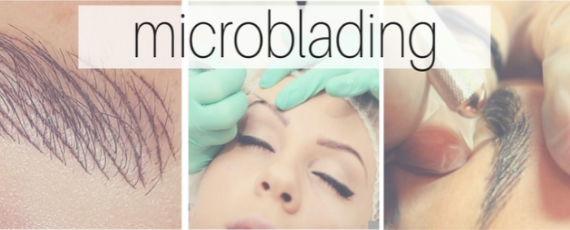 Special 3-DAY MICROBLADING COURSE  $2,500 404-475-2633
Intro to Microblading | Determine Pigments and Numbing Cream |The 3 Rules For The Perfect Hair-stroke |The 4 Rules of Drawing Eyebrow Shape & Achieving |Eyebrow Symmetry | BBP Certification |PMU Certification Specializing in Microblading |Customizable Booking Website (Free Domain name choice)
LEARN FROM ARTISTS WHO'S WORK YOU LOVE!
Our course is taught by an Experienced Clinical Health Care Provider. Kay discovered the new highly trending method of Microblading (3D strokes or Microstroking )and Microshading. Eager to learn more about Microblading (3D strokes or Microstroking) and Microshading she began to research the most experienced and best cosmetic professional who provided training. Kay immediately began training all while incorporating her skills from her experience with direct patient care in healthcare ensuring not only beautiful eyebrows but a safe and healthy environment for each client. Kay saw the positive impact it had on the patients recovering from cancer. This method not only assisted in individuals with cancer but also individuals with alopecia, scars or just simply thin or unshapely eyebrows. With more than 15 years experience in eyebrow shaping, Kay has had clients travel from various states because of her proven precision and results of beautiful eyebrows.
How much Does the average Microblading Artist make?
Eyebrow microblading artists have the potential to earn more money per procedure than any other beauty industry professional. The queen of microblading is the premier microblading training in the state of Georgia. Our comprehensive hands-on instructor-led training takes you through the microblading process step by step from marketing and client consultation to flawless natural looking eyebrows.
Microbladers right now make around $150-300 per hour.They are the highest paid in this particular industry.This is just average and depending on location. Generally the cost of microblading for clients ranges from $400to $1200 (with an average around $600 or so if you are in North Dakota ). In addition, each client is required to comeback for their touch up which is a part of the Microblading process. This is the final part of completion. Touchups take about 1.5 hour and average. The average cost ranges from $175-$350 depending on the location.When you consider that the microblading process takes about 2-2.5 hours start to finish.If you charge the price of $600 per client, then you only need 10 clients each month to bring in $6,000 every month. That's only 25 hours!
POTENTIAL REVENUE:
Average Cost per Microblading procedure $600.00
Average time per Microblading procedure  2-3 hours
Profit or weekly income (based on 6 clients per week) $3,600 weekly
Annual Income (not including tips)  $172,800
During the class, you'll get to practice on practice skin, high-quality rubber with different eyebrows to contour that offers a very realistic feel. A live demonstration will be performed during the course. At the end of our training course, you will receive a certificate of completion and a product kit.
REQUIREMENTS
No experience or prior training is required in order to participate in this course. The course is a beginner course designed to introduce you to the world of microblading so that you may become a working microblading artist. As a student it is your responsibility to research your own state or city regulations for microblading technicians . Must be at least 18 yrs of age to take the course.
PRICE
PROMO SPECIAL : $2,500
Our intensive beginners MICROBLADING training course requires a nonrefundable deposit of $300 upon booking. Deposit comes out of the full cost of the course, remaining balance due prior to class or the day of class. We do require a deposit to hold any course seats. ALL bookings are made directly via our site or by requesting an invoice. Classes are small for hands on learning. Once class is full, bookings close.
Sign up today and begin to learn a new and in-demand skill that will further your career!
LIVE TREATMENT QUESTIONS AND ANSWERS
OUR MICROBLADING STARTER KIT INCLUDES:
Training Manual/Workbook
2nPigments
Caliper
Latex Practice Skins
Gloves
Disposable Microblading Pens
Numbing Cream
Mascara Wands
Pigment Holder
Pigment Rings
Razors
Pigment Cups
Microblading Needles/Blades
Eyebrow Pencil
Pigment Application Sticks
Face Mask
Surgical Hair Bonnets
***Bonus Surprise extras in some courses!!
Our Team
I met Kay today and had a wonderful experience with her precision in shaping and creating my new "queen" brows via microblading! She made me feel at ease throughout the process. I too will never use wonder brow makeup ever again. Many thanks Kay.
Anika S
I took the 2 days microblading & microshading class 19th -20 of October. Kiosha is instructor and owner of this Medi-Spa. She was very informative and supportive. She is genuinely concern and helpful throughout my training.
She is patient & very encouraging. She made my 1st model's Microblading and 3D shading go thought smooth and made me feel comfortable that the outcome was beautiful. my model felt the peaceful process and left happy.
Kiosha is also very detail worker and she give her best to both class and clients. And her ongoing support is very appreciated.
Kiki S
I really like the training class. Kay is a really good instructor and so patient. I so happy I choose her and her continued support is amazing . I would highly recommend this class best instructor. Thanks kay
Deidre Rubin
I attended the microblading one day training class with Kay. Let me start by saying that Kay is AMAZING! The hands on, 1 on 1 training I experienced was by far one of the best I have ever had! She pocesses true leadership skills and her passion for her students to succeed, not only in the classroom but also when they venture out on their own, is phenomenal! She was patient and gave me the opportunity to do an amazing job on my very first live model! If you are looking for training in microblading, microshading, and/or eye lash extensions THIS IS THE PLACE TO BE! Thank you Kay!
Milagros The Dancer
Our Team